Troubleshooting – Allen Bradley
Allen Bradley Bad Data Quality
Below are some helpful troubleshooting steps to resolve bad data quality for tags with a Data Source of ABLogix and ABClassic for communications to Allen Bradley ControlLogix, CompactLogix, GuardLogix, Micro800, MicroLogix, SLC 500, and PLC-5 controllers.
ABLogix or ABClassic
To communicate to ControlLogix, CompactLogix, GuardLogix, and Micro800 choose AB Logix for the Driver type.  For MicroLogix, SLC 500, and PLC-5 choose AB Classic.
ControlLogix Backplane and CPU Slot
When communicating to ControlLogix processors the Backplane and Slot number must be correctly set.
Default Network Adapter
The AB Logix and AB Classic drivers commutate out of the default network adapter.  View Set Default Network Adapter for Driver Interfaces to see how to set the default adapter on Windows.
IP Address
When connecting to a controller the device will need to be reachable from the OAS system.  Use Windows Command Prompt or Linux terminal where the OAS Engine is running to ping the device to verify it is reachable.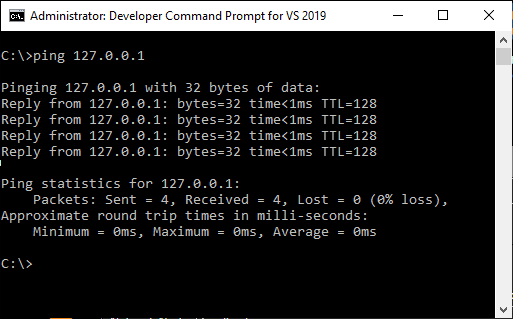 Address
The Address field in each tag should be set to a variable name or address that exists in the online controller.
AB Data Type for Strings
When using AB Logix the AB Data Type will need to be set to STR if the variable in the controller is a string.  Set AB Data Type to AUTO for all other variable types.
Also match the OAS tag Data Type to the correct value type to be set.  If you are unsure of the data type use Object to see the result.
Note: If you are using Gain and Offset in a tag to scale an integer value to a floating point value use Double Float or Single Float as the Data Type.
One or More Invalid Addresses
If one or more of the Tags defined to the Driver Interface has invalid address defined or the address does not exist in the device the remaining good addresses can be affected with either taking the device offline or invalid packet request or response.
To define a tag to the new driver select Configure-Tags, then select the tag you want to isolate to select the new driver interface.
Select Apply Changes.
If the data quality changes to good for the tag then resolve the other addresses in the tags defined to the first driver interface used.
To help you further identify which tag addresses are bad use the Tag Watch Window to view multiple tags in one window.
The tag you selected will then appear in the Watch Window.
If an address is defined that does not exist in the device other tags with valid addresses can also be affected if the address is grouped into the same communication packet request as the invalid address.
Once you identify which addresses are invalid investigate if the address exists in the device or refer to the controller program to find the correct addresses to use.
<< View All FAQs
<< View All Troubleshooting Topics