Set Default Network Adapter for Driver Interfaces
If the communications for the Modbus, Allen Bradley, or Siemens driver is not working at all you may need to set the default network adapter priority in the operating system.  Use the following steps to set the network priority.
Step 1
Click Start and in the search field type View network connections.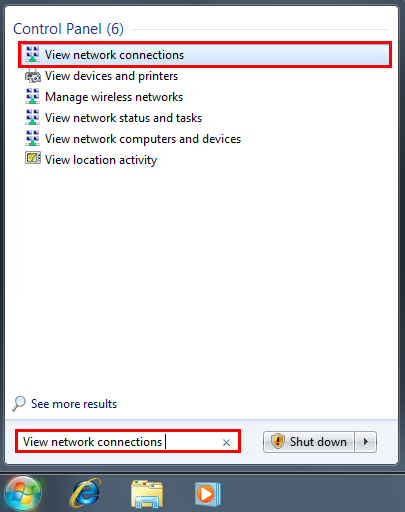 Step 2
Press the ALT key, click Advanced Options and then click Advanced Settings.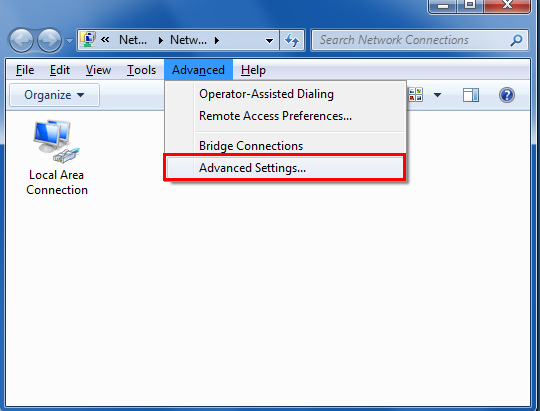 Step 3
Select Local Area Connection and click the green arrows to give priority to the desired connection.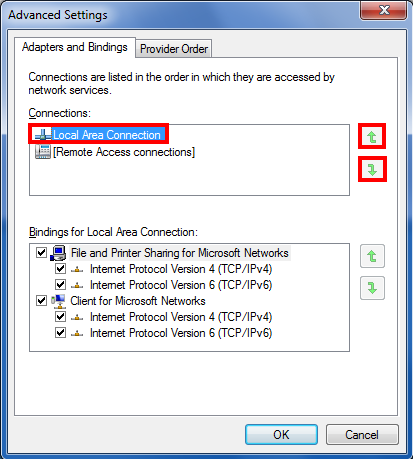 Step 4
After organizing the network connections available according to your preferences, click OK.
The computer will now follow an order of priority when detecting available connections.