Product Overview
The OAS Data Historian software allows you to log data to SQL Server, Oracle, Access, MySQL, Azure SQL, PostgreSQL, Cassandra, MongoDB, MariaDB, SQLite, InfluxDB, and CSV files based on event, continuously, time of day, or on data change in both wide and narrow table formats.
The data source can be local or remote without exposing your database. With OAS store and forward feature built in you will never lose records on an network failure. OAS implements edge computing with its Distributed Network Architecture to process and retain data at the source for up to 1 million data points per OAS Data Engine.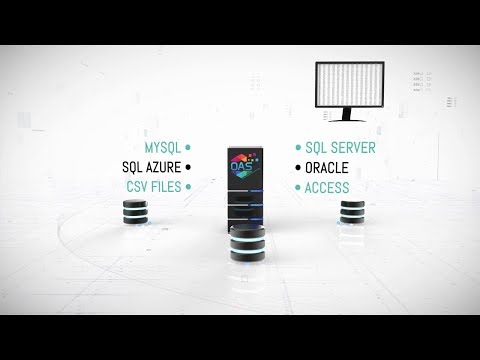 Platform Components
Reliability
Never lose data on network or database engine failure. The OAS Data Historian buffers data in real time. If communications is lost to the destination database, or if the destination is unavailable for any reason, no data is lost. As soon as communications are reestablished, all data is transferred at high speed.
Supported Data Destinations
Log data to one or more locations simultaneously, each with configurable parameters so data is targeted for each destination data store.
MS SQL Server
Oracle
MS Access
mySQL
SQL Azure
MongoDB
MariaDB
PostgreSQL
Cassandra
SQLite
InfluxDB
CSV Files
Additional Features
Log data in an open format
Once data is logged, you are free to access it with your own or 3rd party tools for reporting or analytics
Log data to stored procedures
Pass logged data into stored procedures for in-database processing
Log to over 10,000 separate tables per server
Up to 100 nanosecond resolution
Log up to 1 million records per call to local or remote SQL Server
Flexible data logging configuration
Log data continuously, based on event, specific time of day, or based on data change
Log data in wide or narrow table formats
One Click Database
Set up data logging for all of your data in less than 5 minutes
Data Visualization and Reporting
Data logged using the Data Historian can be visualized in HMIs and other applications, and it can be the source of customized reports using the following Platform components
Visualize real time and historical data in WPF and WinForm applications. Build customizable, interactive data explorers using Visual Studio, and any .NET language such as C# and VB.NET
Visualize real time and historical data in web and mobile applications. Deliver interactive web-based data interfaces with HTML, CSS, and Javascript in any web application environment
Automate the generation of reports and deliver them in multiple at custom intervals (e.g. hourly, daily, weekly, or monthly). Deliver reports as Word or Excel documents, PDFs, and HTML files or even sent directly to a networked printer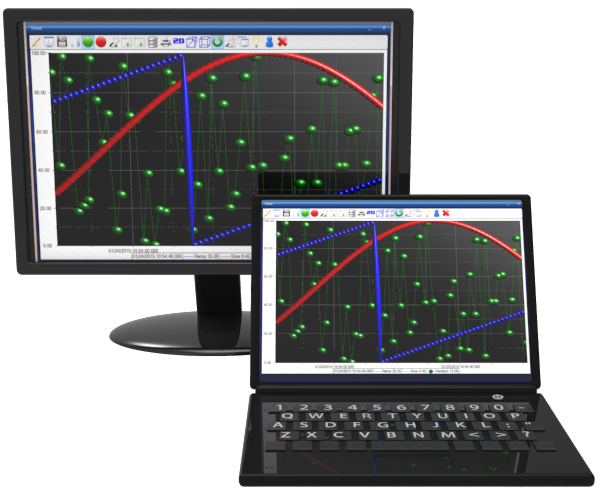 Getting Started with Data Historian