Deploy and Use Universal Driver Interface
To deploy a Universal Driver Interface for Open Automation Software is extremely simple.
Follow these simple steps to deploy and use the driver with each OAS installation.
Step 1
You will need to be running Open Automation Software Version 11 or greater to support Universal Drivers.  You can download the latest version at https://openautomationsoftware.com/download/
Step 2
Copy each compiled assembly from Create Universal Driver Interface to the Universal Driver directory specified under Configure-Options-Drivers of the Configure OAS application. The default is \Universal Drivers\ which would be the sub directory under the OAS installation directory.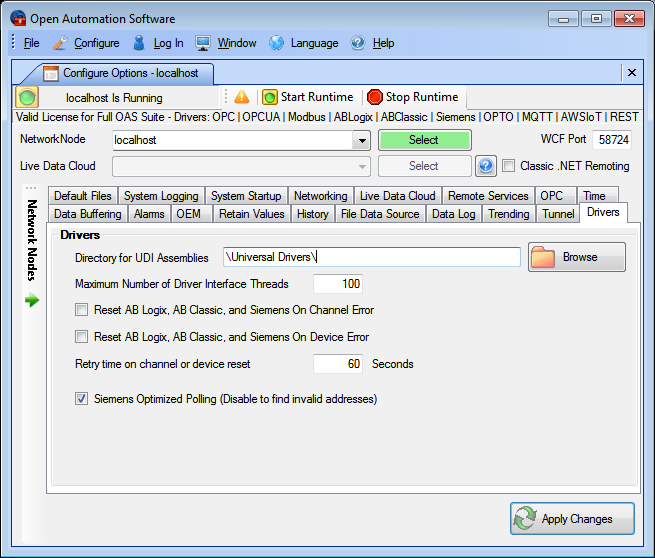 Step 3
Anytime a Universal Driver Interface assembly is updated and copied to the directory the OAS Services will need to be restarted to load the new updates into the Framework. Use the OAS Services manager to stop and start the OAS Services.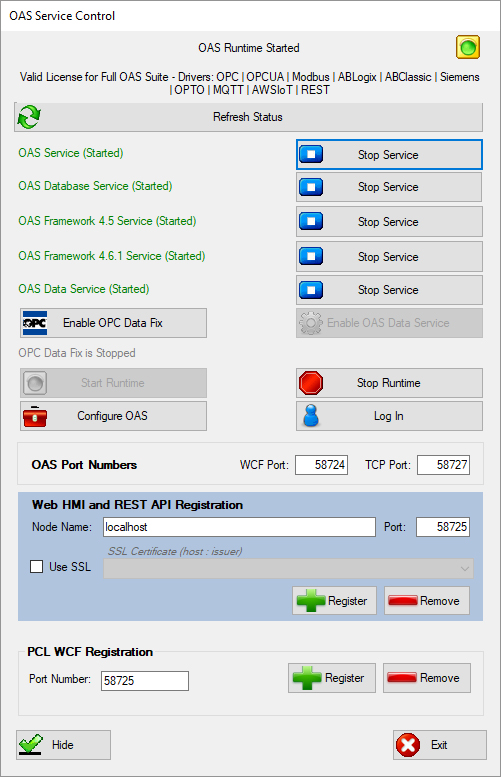 Step 4
Create and update Drivers and Tags manually using the Configure UDI application or programmatically using the TagCSVImport and DriverInterfaceCSVImport methods.
Note: The legacy Configure application does not support the new UDI.
Configure-Drivers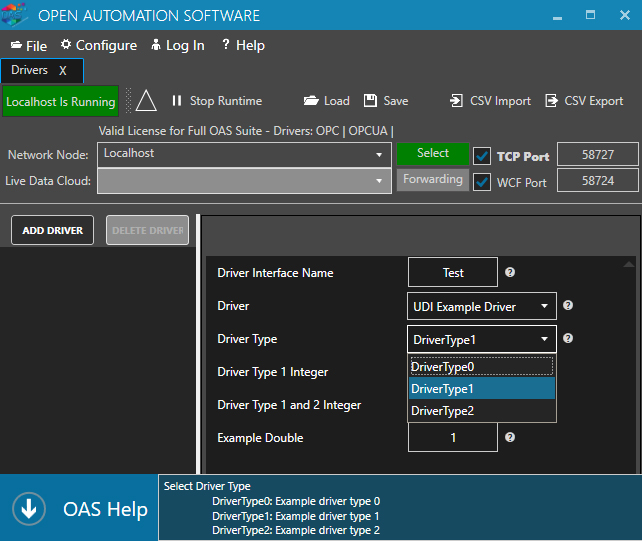 The driver name will appear at the bottom of the list of available drivers with UDI preceding the name.
Configure-Tags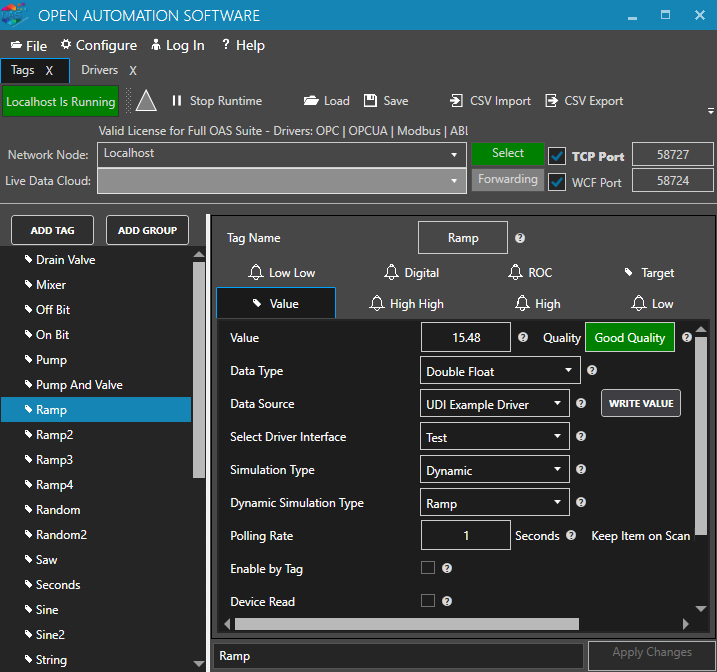 The driver name will appear at the bottom of the list of available Data Sources.
Select the desired Driver Interface that is defined for the matching driver type.
Step 5
Save your Tag configuration to a file which will also include the Drivers using the Save button on the toolbar in Configure-Drivers or Configure-Tags. You can also programmatically save Tag configurations using the SaveTagConfiguration method of the OPCSystems component.
Step 6
Under Configure – Options set the Default Tag Configuration File so when the computer restarts the tag file will automatically be loaded.
To see how to create your own driver view Create a Universal Driver Interface.
To Debug a Universal Driver Interface with the UDI Test Application view Debug Universal Driver Interface.