Platform Components
Building Automation
If you want to monitor, control, and automate your company's facilities, you're at the right place. At Open Automation Software, we offer IoT solutions that make data collection and analysis simple and cost-effective for building management. We can help you control your building parameters to reduce energy consumption and enhance occupant experience. Our IoT solutions are popular for remote monitoring, home automation, smart factory, and energy monitoring systems. We develop IoT applications to help users control buildings and devices on local networks or remotely over the Internet.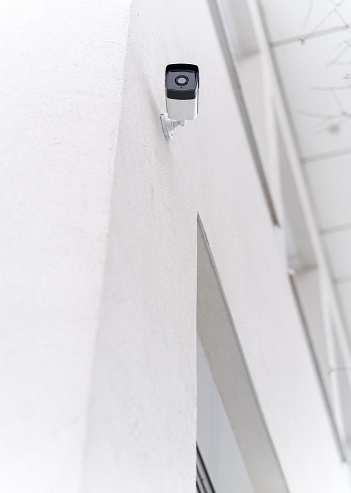 Communications for building management systems into OAS is performed typically with BACnet and LonWorks with our OPC interface, or directly to Modbus masters and slaves through our Modbus interface. Alarm limits are defined, sometimes with time delays, within OAS to monitor digital sensors for alarms or events that are then logged and sent to email, text, or voice message with alarm notification. OAS has many built in features like calculations and Time On and Counts that can be used to keep track of how long something has been in alarm, then escalate the notification to next level of support. OAS is used to monitor environment and power usage in data centers, airport terminals, university campuses, warehouses, hospitals, prisons, food storage bins, wood kilns, and of course manufacturing facilities. Our larger customers take advantage of our programmatic interface to automate the configuration based on information from their asset management database. This makes it possible automatically update all configuration parameters based on changes to a company's central asset inventory, eliminating human errors on setup.
Advanced Control
Some OAS customers utilize OAS calculations or .NET realtime interface to build predictive control systems to control lighting and HVAC based on humidity and air temperature sensors together with the time of day and year and time schedules including holiday schedules. These advance control systems help conserve energy usage during peak times. OAS is often used as a supervisory control to change set-points in controllers for Allen Bradley, Siemens S7, and Modbus, or through OPC Servers to BACnet and other environment control systems. OAS supports advanced networking along with built in security to allow read access for information to be shared to the public through web interfaces, and control through web or Smart Client .NET applications.
The Internet of Things (IoT) technologies and advanced data analytics has revolutionized Building Automation Systems (BAS). Commercial property owners and managers are using building automation systems for lighting, HVAC, safety, and security to control building operations and reduce operation costs. Our customers have been utilizing the OAS Platform and tools to build BAS projects for years. Our connected IoT platform is helping thousands of companies in analyzing their data to proactively detect downtime and manage assets. With the OAS Data Historian, building automation data can be collected from disparate sources for analysis and predictive maintenance. BAS powered by OAS can transform your buildings into energy-efficient, automated smart spaces.
Smart Buildings
With the rising popularity of connected buildings and IoT-enabled devices, manufacturers and OEMs face a major challenge of producing new products that meet the standards of tomorrow's IoT networks. Our IoT solutions are increasingly being used by OEMs to transform traditional buildings into smart offices, smart airports, smart retail, and smart homes. Building automation OEMs use these solutions to engineer products and systems that comply with complex Building Controls Engineering standards.
We provide technological assistance to establish communication channels between automation systems and controller devices. For smart factories, we provide solutions to increase efficiency and productivity by gathering data from equipment and machinery. Machines and devices used in factories and warehouses are extremely expensive and vulnerable to breakdowns. To identify defects, implanting industrial-grade sensors in such machinery can prevent repair costs. A "smart building" will gather critical information relating to the assets and spaces to streamline operations, enhance workers' safety, and reduce costs.
Building automation systems can be used for appliance control and smart metering. Building automation systems connected to the OAS Platform help in saving time and money, reduce wasted energy, and allow facility managers to better monitor their operations. They optimize building performance by providing data on core building operational systems, particularly HVAC and power consumption.