Product Overview
The WPF HMI .NET product provides Human Machine Interface (HMI) .NET controls and real-time data communications components for Windows Presentation Foundation (WPF) applications.
HMI applications can be developed using Microsoft Visual Studio 2010 (or later) or Microsoft Expression Blend with no programming required.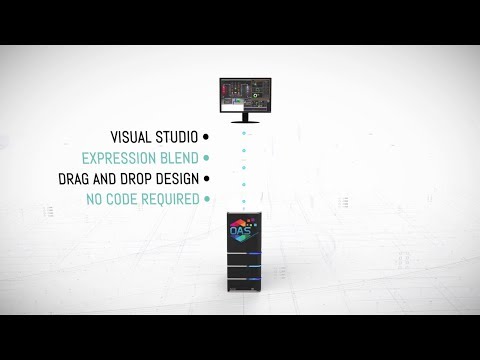 Platform Components
Core Features of OAS WPF HMI.NET
Create Screen Resolution independent applications with stunning graphics and animation using 2D and 3D graphics.
Smart Client compatible, 100
Components can be integrated into any WPF application
Create dashboard applications
Integrates with One Click HMI feature
No client licensing necessary (Unlimited Clients and Applications)
Configure, Build, Deploy and install locally or over the internet. No additional software to install.
Compressed and encrypted packets for fast and secure WCF communications across Control networks, business networks, WAN or the internet.
Reach beyond the control room (SCADA /HMI) to build rich enterprise wide data centric business applications with Visual Studio.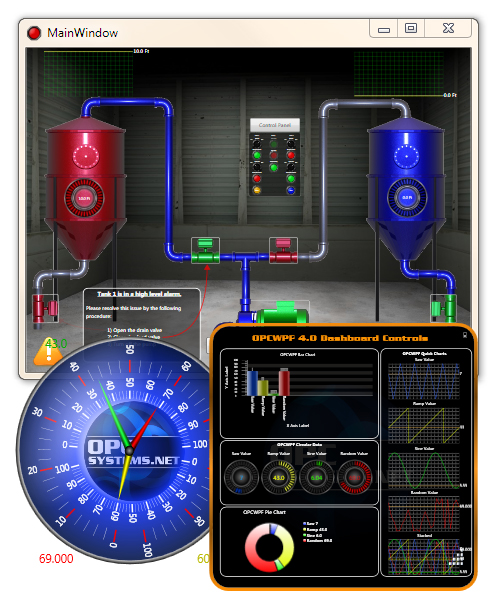 Extend WPF HMI .NET
Extend the capabilities of WPF HMI .NET with these additional options:
Add the Data Historian and Trend .NET products for a complete data historian solution
Add WPF Alarm product for Alarm Visualization, Alarm Logging and Alarm Notifications via Email, SMS or Voice
Explore other options on our product page.
Getting Started – Open Automation Software
Getting started – WPF HMI .NET