Platform Components
IoT for Smart Cities
With rapid urbanization, cities are facing a major challenge to remain sustainable, healthy, and safe places for people to live and work. The world population keeps on increasing and a large chunk of this population is moving to urban areas in search of work opportunities. This has resulted in an explosion of the urban population and consequently scarcity of freshwater, piles of garbage, the collapse of traffic, and air pollution. The best way to cope up with these challenges is developing Smart Cities.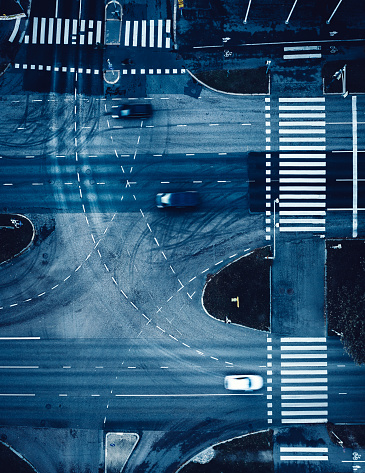 Open Automation Software assists municipalities with monitoring and supervisory control systems for asset tracking, quality control, and providing accurate data to learning engines for resource usage optimization. Most commonly power monitoring is how OAS is implemented in Smart Cities using Modbus and OPC UA communications to collect data and present realtime information via Web User Interfaces and Data Logging for information model generation. We have the perfect solutions to develop networked and intelligent cities. The connected devices gather data which is analyzed and utilized to improve public utilities and services in modern cities. And this results in enhancing the quality of life and lowering the consumption of resources. OAS is used often in research facilities like the National Renewable Energy Laboratory to provide customized data collection and monitoring.
Transforming Cities for a Better Life
IoT applications provide the ability to remotely monitor, manage and control devices. It offers a way to create new insights and actionable information from massive streams of real-time data. One of the best applications of IoT for smart cities is smart infrastructure. For instance, the buildings are designed to achieve energy-efficiency by installing motion sensors to control smart lighting that can adjust brightness levels and track daily energy usage to reduce the need for electrical power. OAS is also used for predictive control systems to control boilers for HVAC in hospitals to anticipate usage based on time of year, time of day, patient capacity, and holiday schedules.
The major challenge for metropolitan cities is optimizing traffic. To overcome traffic issues, big cities are implementing an intelligent transport solution that can control traffic flow. OAS has even been used for railways to track and record movements and prevent scheduling conflicts for the future. For Smart Cities, there are also smart parking solutions to help people find a free parking space. OAS has been used to monitor each parking space and using the OAS Calculation engine and OAS Alarms provide realtime updates for usage.