Platform Components
Oil and Gas is one of the most asset-heavy industries. The solution to the challenges faced by the oil and gas industry lies in the Industrial Internet of Things (IIoT). The IoT solutions for the oil and gas industry help in reducing costly downtime, as well as increasing efficiency and safety on the premises.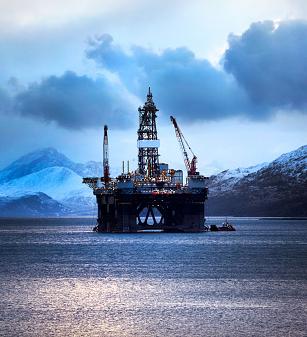 Open Automation Software is one of the leading providers of IIoT solutions. We help companies in collecting real-time field data to make well-informed business decisions. OAS has been used to collect and archive data from natural gas and oil fields with well head status and regularly scheduled tests. Often to remote sites to poll data just once per day over radio networks using our Modbus interface. OAS is also used on-premise at offshore oil rigs and processing facilities. Most refineries have numerous systems with different protocols that OAS can bring together legacy interfaces into one platform, to then share that data with modern open standards of OPC UA and MQTT, or third party IoT cloud systems, reliably and securely with one way network communications.
When Oil and Gas companies get access to real-time data from IoT endpoints, it allows better monitoring and control of the entire collection, processing, and distribution. By adopting IoT applications, oil and gas companies can ensure the safety and security of the production and delivery of valuable resources. IoT-enabled systems can monitor drilling equipment, pipelines, trucks, trains, boats, tanks, and other points involved in the fuel extraction and transportation process. IoT sensors, installed at various locations, gather data from multiple sources that help in optimizing Oil and Gas assets and production.
Optimize Oil and Gas Productivity
Are you looking for a safe and cost-effective way to transport Oil and Natural gas? If so, our IIoT solutions help companies in installing an end-to-end connected pipeline. With the help of IoT sensors, the pipeline system can be connected to a central controlling system and IoT smart valves are fitted at various points. This helps in gathering data like temperature, flow, pressure, etc. Besides remote pipeline tunnel monitoring solutions, there are also solutions to monitor the health of equipment and prevent failures and downtimes.
Case Studies
See how current customers have taken advantage of the OAS Platform
Dart Oil and Gas – Enabling edge computing at remote locations using Open Automation Software.