Platform Components
Open Automation Software is utilized in a large number of food processing, packaging, and quality control systems. OAS is also at the heart of food production providing live and historical information to farmers to help them make better decisions where to allocate resources.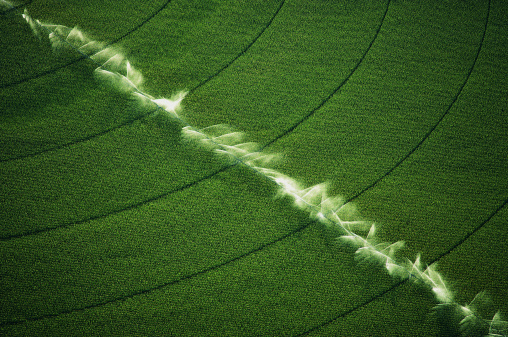 OAS data components can run on the smallest devices and cache data to report when in range of communications, providing farmers historical data about quantity of fertilizer coverage and with the same GPS tracking equipment for location. OAS applications allow users to gather data related to soil humidity status, amount of sunlight, average rainfall, weather forecasts, and more. Our innovative smart farming solutions help companies in saving water, increasing crop yield, and reducing crop diseases. The agriculture IoT solutions designed by OAS allow farmers to collect and analyze information and make more informed decisions.
OAS is also deployed by Original Equipment Manufactures for irrigation, grain storage and distribution. These systems provide remote monitoring to allow remote control and alarm notification. OAS is an open platform supporting programmatic and automated setup helping OEMs deploy standardized applications that are adaptable based on their customers resources. These issues are addressed by smart agriculture practices powered by the Internet of Things, big data and advanced analytics technology.
Smart Farming Solutions
The OAS platform allows farmers to use real-time data to optimize crop yields. Our agricultural IoT solutions are designed to gather data on weather forecasts, soil quality, moisture levels, and weather conditions to effectively plan for optimized harvesting. The sensor-based systems for monitoring crops, soil, fields, livestock, and storage facilities also bring transparency into agricultural processes.
IoT applications also play a vital role in irrigation management. Hundreds of farmers and agriculture-based businesses are using our IoT applications to monitor and manage irrigation to keep up with demand. By using real-time data, farmers can ensure that crops are getting the right amount of water at the right time. This data insight helps in reducing waste and cutting operational costs. Our smart irrigation applications help growers improve the efficiency and consistency of their yield by tracking temperature, rainfall, humidity, and wind with smart sensors. The automatic sprinkler systems, drones, autonomous robots, and actuators help in indicating trends and improve efficiency. The IoT sensors can also be used to track an animal's location, as well as identify sick animals and determine grazing patterns. The agricultural IoT applications offered by OAS helps in optimizing crop yields, promote livestock health through remote monitoring, and ensure better irrigation management.