Platform Components
IoT Solutions for Semiconductor Industry
As connected technologies become more sophisticated and widespread, the semiconductor industry can reap the benefits. With the rapid development of IoT, semiconductor companies are set to capitalize on innovations across the technology value chain. Semiconductor devices perform amplification of signals, switching, and energy conversion. Also known as semis, or chips, semiconductors are used widely in almost all industries and are critical components of products such as computers, smartphones, appliances, gaming hardware, and medical equipment. The companies that manufacture and test these products can gain more traction by adopting IIoT solutions. The digitization of sensors, wearables, and networking technologies increases the demand for semiconductor products. This means that companies need comprehensive solutions beyond semiconductor solutions, which include hardware design, software and systems integration for products and applications.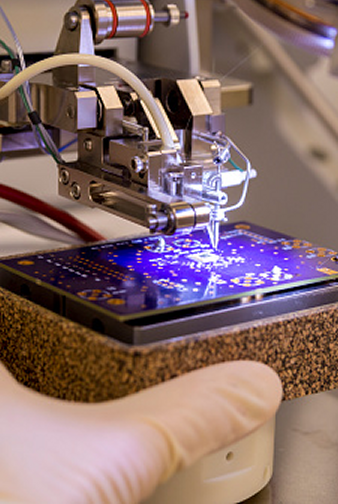 OAS is used by Intel, the second largest semiconductor manufacturer in the world, in more than 86 of their fabrication plants worldwide. OAS was selected by Intel as the standard to archive data from each plant for 4 specific features that OAS supports.
These features have made it possible for Intel to archive more than 10,000,000 tags every second over their network in an open format.
OAS is also used by OEMs that provide vendor specific solutions to semiconductor manufactures. As OAS is an Open Architecture product OEMs and System Integrators can create custom solutions with their own drivers and promote their product using OAS private label features. Programmatic setup makes it easy for software engineers to create one product that can be deployed to multiple customers and multiple locations and supported by self-adapting user interfaces.
IoT has great potential for chip developers. It is a revolutionary technology for the semiconductor industry. From processors and micro-controllers to cell/wireless chips, IoT-enabled applications and sensors allow things to adapt seamlessly to their environment. The IIoT solutions provided by OAS allow semiconductor companies to increase their foothold in the technology space, as well as establish stronger customer relationships. Integration with analytics and BIG data provide quality insights and reliability that lowers the costs and reduces investment risks. The data insights can help semiconductor companies as both a customer and manufacturer.