Product Overview
The Universal Data Connector is at the core of the OAS product suite allowing the movement of data from anywhere to anywhere.
The Universal Data Connector enables almost limitless connections from a wide range of data sources to industry standard databases and .NET and web applications. All interfaces provide direct access to data without the need for proprietary plug ins
Open Data Format:
All interfaces provide access to data directly without the need for proprietary plug ins.
Scalable Big Data:
Up to 1,000,000 data points from each server. Up to 10,000 servers to each client. Up to 10,000 clients per server. Up to 100,000,000,000,000,000 data points per network.
Automated Setup:
Utilize programmatic setup of Tags and Driver Interface with 100% manage .NET assembly or REST interface.
Networking:
Transfer data over your LAN, WAN, Intranet, or the Internet with 100 nanosecond resolution.
Service to Service and Service to Client communications uses WCF with encrypted and compressed packets for low network usage and high speed.
Access data from a remote data source with the free Live Data Cloud feature using a standard Internet connection at both client and server systems.
Platform Components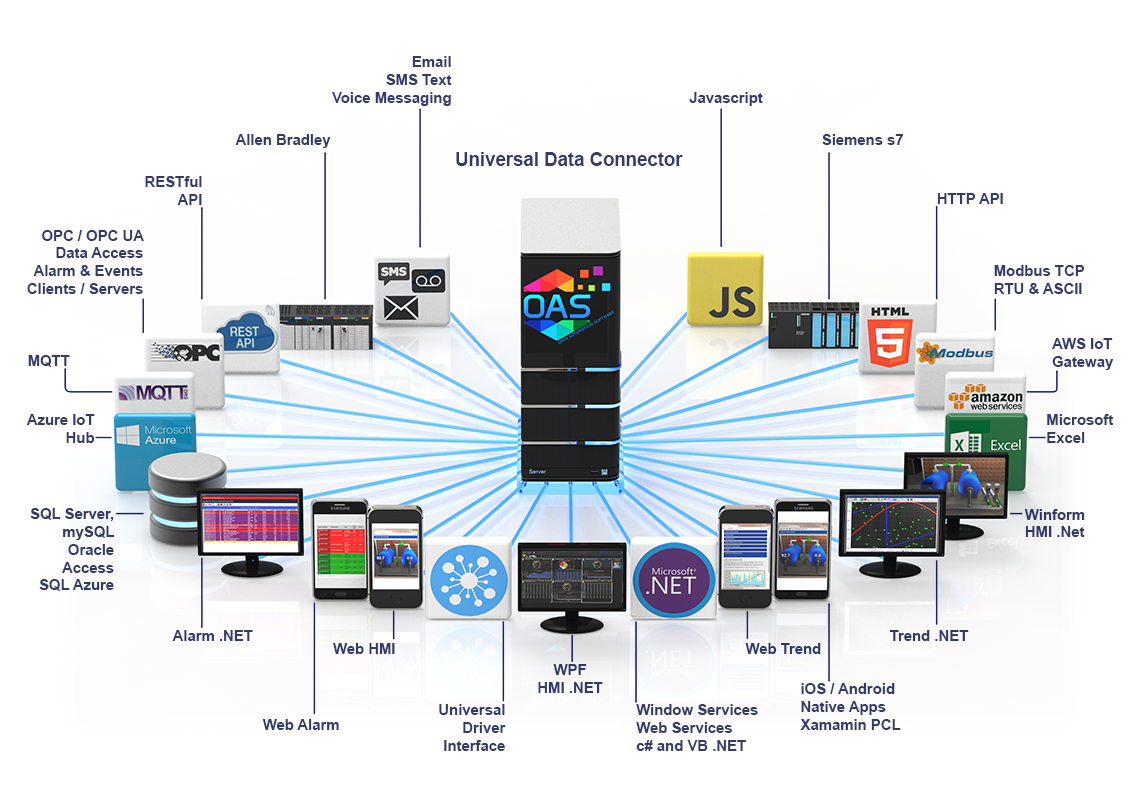 Select Sources And Destinations For Your Project
Edge Computing with OAS Distributed Network Architecture

Getting Started – Open Automation Software
Getting started – OAS Universal Data Connector