A practical demonstration of the power of Open Automation Software products
Open Automation Software's new PCL support for Visual Studio and Xamarin Studio IDEs was recently featured at Xamarin Evolve 2016. The session showcased a physical demo complete with Robotic Production Line, controlled by Allen Bradley Programmable Logic Controllers.
Unlocking industrial device data
During the session (video below) the presenters demonstrated the collaborative capabilities, and insights enabled by unlocking industrial device data, and putting the power of device data consumption, device command and control directly in the palm of your hands through Xamarin Apps and Open Automation Software
The session showed how field workers, operations, analysts, and leaders can all collaborate seamlessly, gain real-time operational insights and command capabilities using Xamarin, Azure, and Open Automation Software.
Learn more about Open Automation Software's PCL support for Visual Studio and Xamarin Studio IDEs.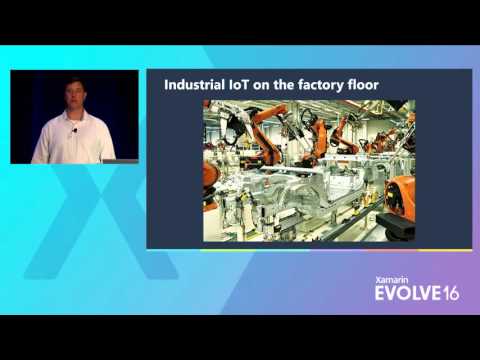 To learn more about our products, contact your OAS Sales Representative toll free in the US on 1-800-533-4994 or for international enquiries call 1-303-679-0898.
Download a Fully Functional 30-Day Trial of the Open Automation Software Platform