Platform Components
IoT in the Workplace: Smart Office
Do you want to increase your workplace productivity, streamline routine tasks, and provide safer and more comfortable working environments for your employees? If so, you need to create a Smart Office. Many leading companies worldwide are using the Internet of Things (IoT) in office buildings to make their workplace smarter. At OAS, we help businesses transform their workplace into an intelligent ecosystem. By installing IoT-enabled connected devices, offices can monitor, control, and manage various business operations and working conditions. This results in increasing workplace efficiency and business profitability.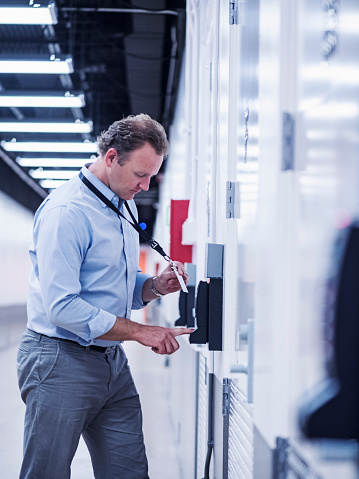 IoT connects devices and objects to the internet, allowing them either to be controlled remotely or to collect and share data and communicate without human involvement. When IoT-enabled smart devices are used in offices, it results in improving efficiency and creates new business opportunities. These intelligent devices can measure productivity by using real-time data. In offices, it's possible to connect everything with the internet- from the furniture to the copier. The IoT-ready workspace uses several IoT-connected appliances that contribute towards cost conservation and optimal utilization of resources.
Creating Intelligent Offices
Smart offices rely on IoT-enabled security solutions like connected security cameras, smart locks, and various sensors. In most offices, outdated passive systems are being replaced by smart security solutions, utilizing digital identifiers and RFID tags instead of traditional physical badges. This allows employees to use their smart phone with an installed app to gain access, or even to clock in or out. Also, digital signage with IoT connected visual displays can detect the person standing in front of them. These signs can also display real time information, for example helping to find an available desk, vacant meeting room, personalized directions, and other info.
A smart workspace will face no downtime because all connected devices would be continually monitored to detect any possible technical fault and issue an alert before a breakdown. IoT applications in the office can also make your business more energy efficient by installing smart lighting and automated window shades, shutting down lights in vacant rooms or adjusting sunlight to reduce room cooling costs.