Platform Components
IoT Applications in the Transportation Industry
Transportation is an integral part and one of the most crucial aspects of modern society. Whether you want to travel from one place to another or need to deliver products, transportation is key to making our lives easier. Over the years, the transportation industry has evolved as it keeps adopting the latest technology to become more efficient. One of the most remarkable developments in the transportation industry is the implementation of IoT solutions. Internet of Things is revolutionizing the transportation industry by making transportation safe, secure and eco-friendly.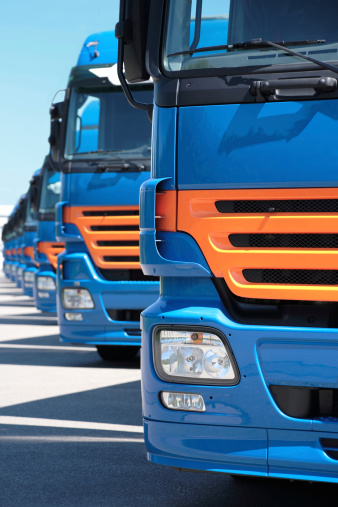 IoT is poised to reinvent transportation for a smart world. The IIoT applications are helping transportation companies to map the most efficient routes and maximize fuel usage. Likewise, logistics companies are using IoT-enabled devices to track-and-trace their shipments. The sensors are also making parking easier by identifying available spots in real-time. Besides businesses, IoT solutions can make roads safer for people through smart lighting, traffic flow analysis and the automatic controlling of traffic signals.
As far as railway transport is concerned, IoT applications can ensure safety and reliability. By integrating sensors between the server and the railways, there will be fewer chances of breakdown and accidents. Sensors generate data that can be used to predict the possible failures of the train parts and will help the maintenance department implement preventive measures. For car and truck drivers, the IoT-enabled safety features can improve the overall driving experience.
Safe & Efficient Transportation
Companies are using IoT for Fleet Management for operational efficiency, reduced cost, optimized fuel consumption, regulatory compliance, and quick accident response. The IoT-enabled Fleet Management allows GPS tracking, geo-fencing, customized dashboards, and real-time business decisions making capabilities. An advanced form of GPS, i.e. geo-fencing captures the location of an asset or device and helps in starting the automated tasks. Geo-fencing is one of the best applications of IoT in the transportation industry. It can be used to prevent delays in delivery time and thefts by alerting when a driver deviates from the prescribed path. The digital- and cloud-based monitoring system generates real-time data of the trucks to enhance transparency and accountability. Likewise, other IIoT applications like smart inventory management, traffic management, and public transit systems collect real-time data to ensure business profitability and passenger safety.