Platform Components
IoT in Telecom
Over the past few years, the use of IIoT applications has become widespread. And with the digital revolution, the connected devices and equipment have become commonplace essentials in the telecommunication industry also. Deploying IoT for telecom services results in opening up several interesting opportunities. The implementation of IoT solutions in telecom companies can offer business analytics, ensure safety at remote sites, and monitor equipment.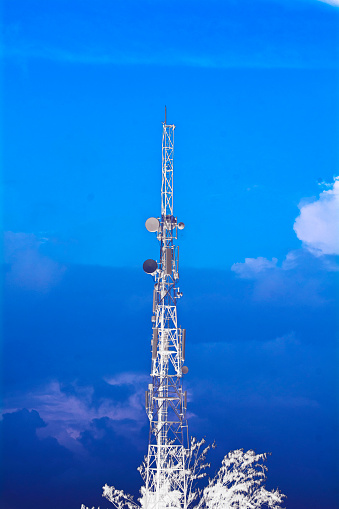 The OAS platform offers IoT solutions such as asset tracking, equipment monitoring, and condition-based maintenance for the telecom sector. Our highly flexible enterprise IoT platform can create new value around your network strengths and enhance business procedures to generate more revenue. The introduction of IoT-enabled services in telecommunications can transform the role of telecom service providers in enabling communication between people and devices. IoT solutions allow telecom companies to acquire large volumes of critical data through IoT sensors. These businesses can use the acquired data to generate analytics that can help gain crucial business insights and understand customer usage patterns.
Telecom companies invest billions of dollars in deploying expensive cellular base stations and data centers worldwide. To ensure there is no fault and network downtime, telecom companies can implement IoT enabled remote monitoring and maintenance systems. These companies can install IoT sensors for remote cell tower monitoring. The IoT-enabled telecommunication systems can remotely monitor the health of individual towers, make adjustments that increase operational efficiencies, and send emergency notifications.
Transforming Telecommunications
The adoption of IoT by telecom companies can reduce operational and maintenance costs and ensures more efficient power management. For telecom companies, the security of remote sites where expensive equipment is deployed is a major concern. This issue can be solved by installing IoT-powered smart cameras at the remote sites that can detect any on-site tampering and alert concerned authorities in real-time. To ensure superior security, beacons and RFID badges can also be installed to restrict access to unauthorized individuals.
It is also possible for telecom and smartphone companies to develop LTE-V infrastructure that can be used in autonomous cars for machine-to-machine collaboration. LTE-V network allows a self-driving car to send a 'changing lanes' signal to every nearby car when it wants to take a detour. Moreover, an IoT-powered Tower Operations Center can collect and analyze data from cell towers to monitor key performance indicators of active and passive equipment at remote sites.