Platform Components
IIoT and the Pulp & Paper Industry
The pulp and paper industry needs to keep up with the latest technologies to achieve the best possible operational performance. The pulp and paper industry performs critical applications to measure the severe process condition from the wet end to final distribution. OAS has been used in simple applications for vendor notification for on-site storage to advanced predictive control systems to anticipate paper quality with sensors at the wet end using laser refraction and complex equations. By monitoring temperatures & humidity levels, as well as other conditions within their areas of applications, pulp and paper companies can take corrective actions immediately to prevent any type of downtime.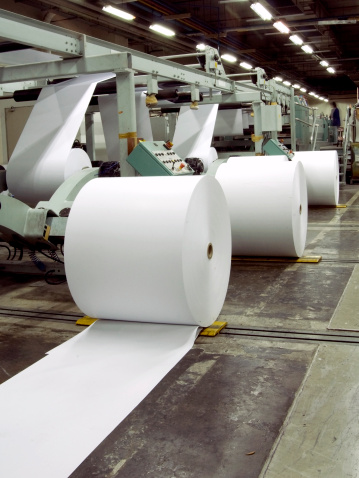 OAS can communicate with onsite DCS and PLCs to transfer data between systems as well as archive and visualize data. IoT solutions are being adopted by the pulp and paper industry to drive down costs, increase throughput, and gain a competitive edge with customers. At OAS, we develop IIoT platforms for optimizing the performance of plant operation and process control for accurate measurement of severe process conditions.
IIoT Solutions
Big Data analytics with the Internet of Things lead to exponential growth in data volumes. These technologies allow companies to add sensors and data collection mechanisms to industrial equipment and products for collecting and analyzing data. Businesses can then use those data analyses to manage operations and in some cases to offer new, value-added services. These data-driven OAS solutions provide remote connectivity, secure access to the process performance information, and technical support. We can help you monitor the health and performances of your paper machines and use the insights to diagnose potential issues and make data-driven decisions in real-time for increasing operational performance. This helps to reduce sheet breaks and downtime, thus improve production and quality of the finished product.
By using Smart Connected Assets, paper and pulp enterprises can achieve better operational quality and safety. Paper production is a complex process as it involves several quality variables like weight, moisture, opacity, brightness, opacity, caliper, ash, etc. The IoT-enabled "smart" reel of paper reveals the exact profile of the paper on the reel so that the sheeting or roll winding operations can produce rolls or pallets based on a specific profile.