Platform Components
IoT and Packaging
Most leading companies today know the importance of smart packaging. For this, they rely on IIoT applications. Companies involved in packaging have connected their CNC machines and packaging systems for streamlining operations through IIoT. At OAS, we develop IIoT platforms that not only improve the packaging process but also increase customer engagement and loyalty.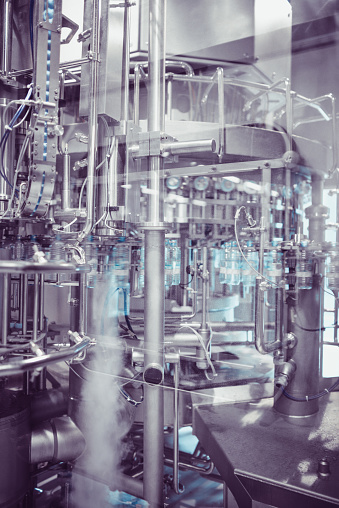 Major problems faced by the packaging industry are the vulnerability of packing scales and processes to breakdown and inaccuracy. These issues may arise due to damage, loss of calibration and other faults. The impact of machinery malfunction is either over-filling or under-filling that requires repackaging. Moreover, if the packaging machine fails, it needs to get repaired, taking it off the production line. All of these issues result in downtime that could have been avoided by taking measures in advance to detect the failure. Also, technology-driven packaging can facilitate consumer engagement with products.
IoT interconnects objects and machinery to the internet through microchips and sensors for collecting and communicating data. The interconnectedness of machinery for sharing real-time data can drastically improve the efficiency of the packaging industry.
Smart Packaging with OAS
When companies use IoT devices on the packaging factory floor and throughout the inventory, they get access to real-time actionable insights through data analytics. These insights help managers and supervisors to take proactive actions and make important decisions for factory management and increasing workforce efficiency. The latest development in this field is connected packaging technology that comes with sensors and connectivity through QR codes, virtual reality or augmented reality technology. Connected packaging machines generate data that help companies cater effectively to their customers.
Smart packaging, also known as intelligent packaging means that the packaging itself shares information. It allows consumers to engage with it through tutorials videos or other information that helps customers fully utilize the product. This feature is usually embedded in packaging through QR codes. Also, by using microchips embedded in products, scanners can verify the authenticity of a product. There are also other features like tampering sensors, tracking logs, temperature sensors, and more that allow brands to increase the product's flexibility and provide a more personalized customer experience. The OAS Platform can connect devices, collect data, and move data to multiple endpoints for real time and historical processing, increasing operational efficiency and awareness.