Platform Components
The rapidly evolving marine industry is quick in adopting the latest technology. At Open Automation Software, we take pride in enabling the marine industry to harness the full potential of data for more effective operations and decision-making. We provide IoT solutions for the marine industry to keep up with the demands of globalization.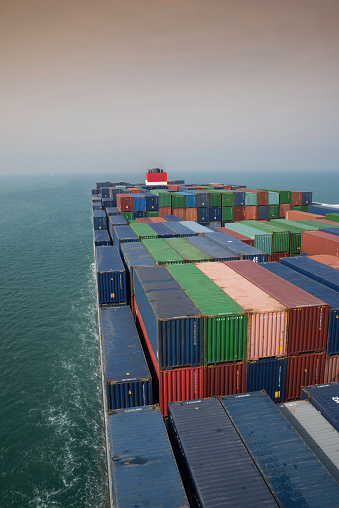 The operations of the maritime industry include: naval; commercial; leisure; and offshore renewable energy. This industry has demonstrated a relatively early adoption of IoT due to a surge in parcel volume. The rising popularity of online shopping and the resultant boom in e-commerce is a major instigator behind the adoption of IoT solutions by the shipping industry. Besides revolutionizing the maritime industry, IoT is also transforming industries like manufacturing, healthcare, financial services, and more.
Using IoT devices and sensor systems across the fleet provides a competitive edge to the businesses and open up a world of opportunities. Ships are increasingly being equipped with modern technology to ensure better cost savings and efficiency in the foreground. IoT enables ship-to-shore connectivity that can streamline every aspect of operations at sea, at the port, and across the fleet – from vessel tracking and predictive maintenance to crew safety. And even when ships lose connectivity, features such as our store and forward data buffering ensure no data is lost.
Optimize Operational Performance
Companies involved in the marine industry can take advantage of the Internet of Things. Connected vessels and automated ships provide data that can be used by ship owners and managers to make data-driven business decisions and optimize operations at all levels. The shipping manager can extract insights from collected data to deal proactively with maintenance. IoT allows monitoring of shipboard equipment and machinery in real-time to pinpoint issues and prevent potential failures. And this helps in minimizing costly downtime while improving crew safety.
Manual tracking methods are prone to human error and take a lot of time. But IoT solutions like asset tracking, ship capacity automation, weather monitoring, berthing and loading analytics, smart metering, and ecosystem predictive insights help in eliminating such errors, as well as increases efficiency and lowers operating costs. IoT-enabled ships also gather data to help the shipmaster and chief engineer determine the most energy-efficient route and optimal speed. This helps in reducing fuel consumption and lower carbon emission. With the help of real-time tracking and monitoring of cargo at all levels, IoT solutions can also determine the location and condition of the cargo.
Case Studies
See how current customers have taken advantage of the OAS Platform
General Dynamics – Using Open Automation Software to monitor nuclear reactors aboard US submarines.