Platform Components
IoT has immense potential for the manufacturing industry. Top companies have already made huge investments in IoT to improve various aspects of manufacturing. And when it comes to IoT solutions, Open Automation Software is the first choice of the manufacturing industry. We develop smart manufacturing Industrial IoT solutions for connecting manufacturing assets. By connecting assets throughout the enterprise, businesses achieve complete operational visibility to allow for real-time decision making and improved levels of quality and efficiency.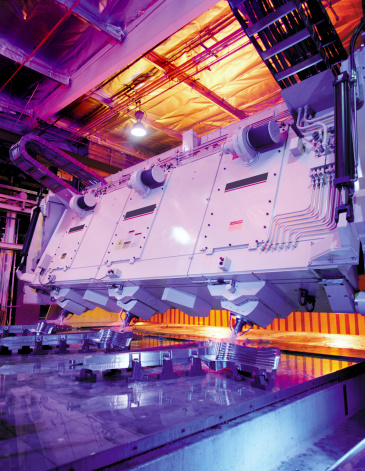 IoT has the potential to help businesses achieve higher efficiency by extending human capabilities. IoT along with AI, machine learning, cloud computing, and big data can transform the way businesses operate. These advanced technologies are creating new opportunities for manufacturers by improving services, increasing efficiency, minimizing downtime, and reducing manufacturing costs.
IoT allows manufacturers to create smarter factories that operate more efficiently at a lower cost. From the automation of the production process to connected consumer products and industrial equipment, OAS can help you develop IoT solutions that work best for you. Irrespective of what you manufacture, OAS solutions provide business insights from accurate and timely data. Real-time insights and predictive analytics can help you increase your sales and revenue by boosting your productivity and empowering staff to work smarter.
Smart Manufacturing
Smart manufacturing is the process of connecting equipment and machines over the internet for remote monitoring. It generates real-time data that can be used for making business decisions, as well as historical data for analyzing trends. For instance, data analysis can help in identifying the areas where the production is less efficient or predicting when raw materials need to be ordered. The data input retrieved from machines helps in forecasting upcoming factory trends, as well as rectify the issues before they become a problem.
Industrial IoT Solutions also include predictive maintenance and supply chain management. By connecting equipment, manufacturers can improve asset performance and optimize production. Also, monitoring the health and performance of connected machines allow manufacturing companies to avoid downtime and boost productivity. At OAS, we can help you streamline manufacturing processes to achieve higher operational efficiency with the platform and tools to collect and process your data.
Case Studies
See how current customers have taken advantage of the OAS Platform
Volvo Powertrain North America – Using Open Automation Software in Component Validation Process.