Platform Components
Construction & Engineering
Like other industries, IoT is also modernizing the construction industry. The construction industry is utilizing the Internet of Things (IoT) devices and sensors for collecting job site data. By connecting devices and deploying power sensors, it becomes easy to understand what's happening at every stage of the construction process in real-time. At OAS, we provide IoT solutions for the complete construction process: from planning to actual construction; post-construction; and during service.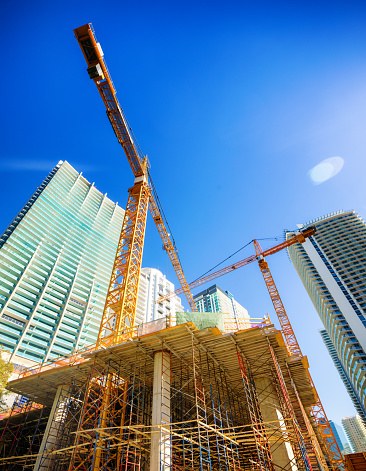 Construction sites are full of equipment, machinery, tools, vehicles, and crew members. Maintaining a proper flow of work, as well as tracking every worker and tool is quite complicated. But the Internet of Things (IoT) allows construction companies to better manage the logistics of all of the moving pieces of their business.
IoT Applications in Construction
As a leading IoT company, we strive to streamline the operations of construction companies by reducing expensive errors and worksite injuries. OAS solutions are designed and developed for all types of construction: from home to office to roadways to railways. Our asset tracking solutions help enterprises to track people and equipment to ensure safety and security. We help construction companies to get control over their assets, equipment, machinery, materials, and employees.
The construction sector follows deadlines and targets. To help construction companies avoid backlogs and improve productivity, IoT-enabled devices can automatically determine the inventory status and make automatic orders or raise alarms. The availability of real-time information helps in assessing the status of every asset, while sensors can be used to monitor the material's condition. The sensors help in equipment monitoring and provide automated alerts for preventive maintenance.
IoT for vehicle fleet management & tracking is quite useful for construction sites that receive regular shipments. Whether in the field or the office, our solutions help you know where to find critical assets. Moreover, a connected construction site is also more secure. To prevent theft of expensive items or materials, IoT enabled tags can be used. The sensors will notify the current location of the stolen or missing materials or items. Moreover, by installing sensors on any machine or object, it's possible to monitor performance levels, operating conditions, physical states or other data.